Throngs of enthusiastic supporters joined the Dutch royals as they marked Prince's Day in the Netherlands.
Traveling through the city in an intricate golden horse-drawn carriage, and wearing their finery, Queen Beatrix and her family toured The Hague. The regal party stopped off at the Ridderzaal - or Knight's Hall - for the official opening of the country's parliament before continuing on to Noordeinde Palace, the monarch's working residence.
Crown Princess Maxima was the picture of elegance as she appeared alongside her mother-in-law on the balcony of Noordeinde Palace, to greet well-wishers gathered on the streets below.

Queen Beatrix has every reason to be happy. The Dutch monarch, who has been on the throne since 1980, is one of Europe's most popular royals with an approval rating of 85 per cent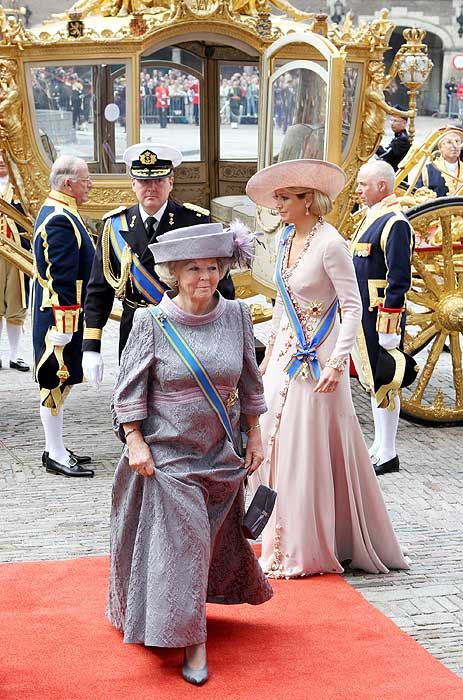 At 72, the Dutch monarch cut a splendid figure in a mauve dress and hat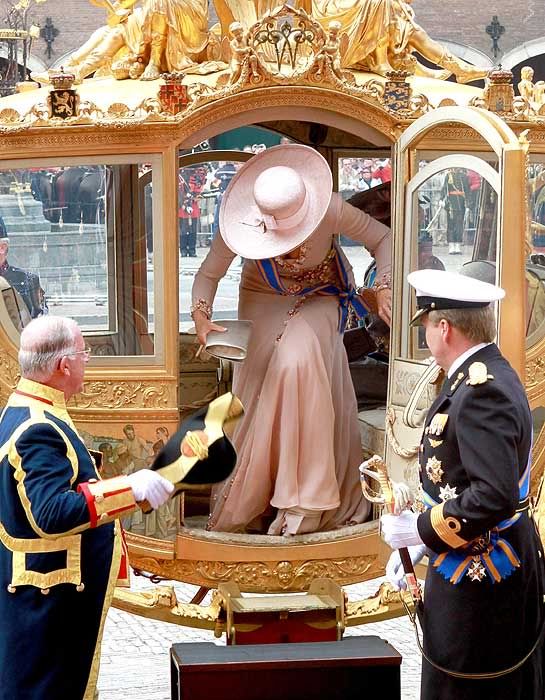 Princess Maxima was a vision in pink as she descended from the carriage

The carriage was a gift to the royal family from the people of the Netherlands to mark the coronation of Queen Wilhelmina in 1898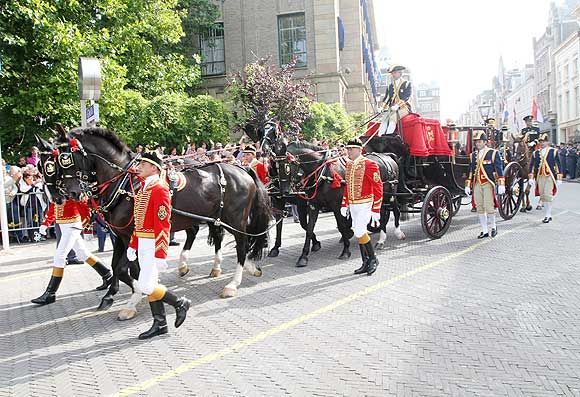 Soldiers lined the streets for one of the most important days in the Dutch calendar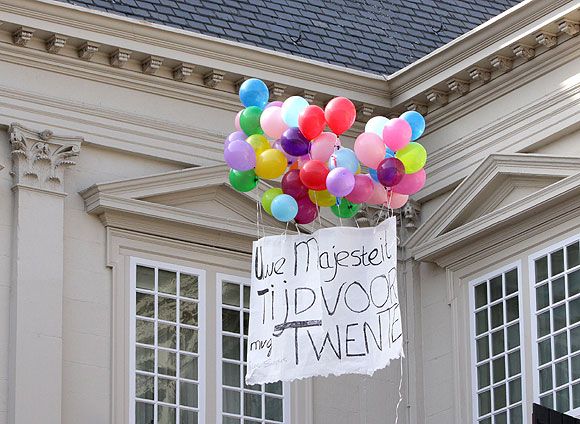 Local people showed their support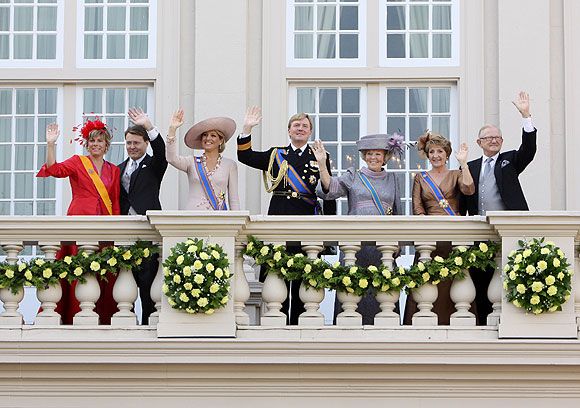 Joining the queen and princess on the balcony of the palace was Maxima's husband Crown Prince Willem-Alexander, his brother Constantijn and wife Laurentien. Beatrix's sister Margriet and her husband Pieter van Vollenhoven were also on hand
from Hellomagazine.com
Oh God, didn't Maxima just look... STUNNING?
what a dashing Princess, I am gob-smacked! She's a natural...!