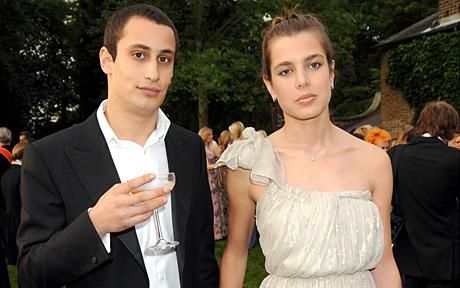 Prince Albert of Monaco, who is due to marry the former Olympic swimmer Charlene Wittstock next July, may not be the only member of his family with something to celebrate.
Mandrake hears that his niece, Charlotte Casiraghi, 24, has reason to expect a proposal from her boyfriend, Alex Dellal, 27, the owner of a London art gallery. "They are not engaged ... yet," his sister Alice told me, "but they have been together for years, so it is a possibility."
The grandson of the property tycoon "Black Jack" Dellal has been courting the daughter of Princess Caroline and the late Italian industrialist Stefano Casiraghi since 2007.
Alice, 23, a model and musician, who was speaking at a screening of The Runaways film held by The Beat magazine, added of Charlotte: "I love her. She is just amazing."