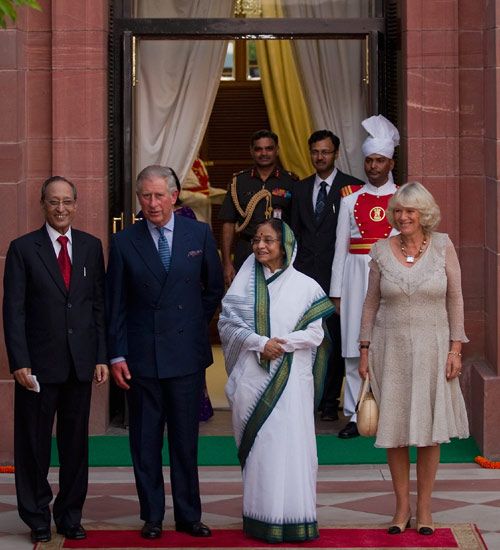 Prince Charles and his wife Camilla, the Duchess of Cornwall, called on President Pratibha Patil Saturday, a day before the heir-apparent to the British throne and India's first citizen will declare open the 19th Commonwealth Games here.
According to a Rashtrapati Bhawan official, the couple had over an hour-long meeting with the president, during which they also visited the Mughal Gardens.
'They had a chat. After that, they went for a walk in the gardens,' the official said.
The Indian delicacies offered to the prince included pineapple halwa, made from a personal recipe of the president.
Charles and his wife arrived here Saturday afternoon for a three-day visit.
The Commonwealth Games 2010 begin Sunday with a gala opening ceremony in the Indian capital. This is the first time the Games are being opened by two dignitaries as part of a compromise pact between the hosts and the Commonwealth Games Federation.