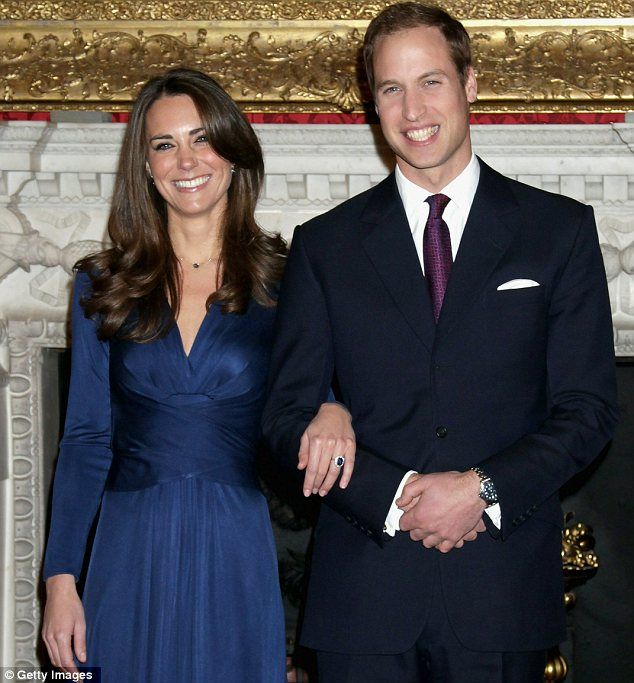 Prince Charles is expected to fork out millions of pounds for his son's wedding, royal aides said last night. But Prince William and Kate Middleton's ceremony will still leave the taxpayer with a security tab of tens of millions of pounds as the rest of recession-hit Britain tightens its belt. Last night it was looking increasingly likely that the Prince of Wales, with possible assistance from his mother the Queen, will fund the ceremony and reception.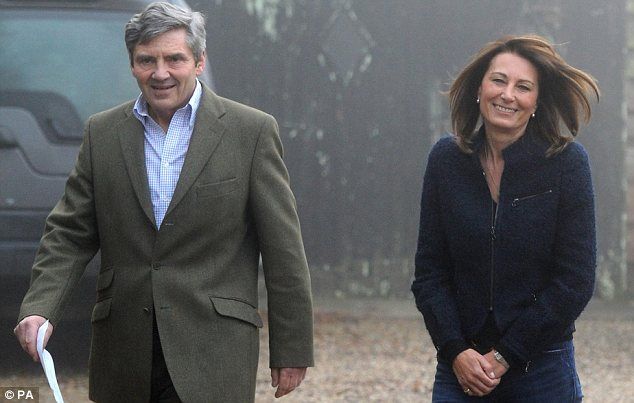 Kate's parents, Michael and Carole, will not be asked to make a contribution. Charles would fund the wedding by digging into his wealth from the Duchy of Cornwall estate, estimated to be worth £1billion.
St James's Palace, which represents William and Kate, said they will have an austere ceremony that will not weigh too heavily on taxpayers.
Plans are being drawn up in the knowledge that an ostentatious display would sit uneasily alongside cuts unveiled in last month's Comprehensive Spending Review, which could see half a million lose their jobs in the next five years.
But even Charles and Camilla's 'modest' register officer wedding five years ago cost £5million, while Charles and Diana's ceremony at St Paul's Cathedral cost £4million back in 1981.
Next year's event will dwarf these figures, with some estimates suggesting it could reach between £20million and £40million.
The Palace insisted details of the arrangement are still being worked out, as William and Kate sat down for intense planning meetings with staff.
But a senior courtier said: 'Both the Prince of Wales and the Queen will contribute towards the cost of the wedding. It will be a family contribution. In particular, if the reception is held at Buckingham Palace, the Queen will pay for that.'
Traditionally, the father of the bride pays for his daughter's wedding. But in this case it is thought Mr Middleton will not be pressured to pitch in.
Well-heeled: Michael and Carole Middleton are not expected to be asked to contribute
Sources suggested his family, which runs a small party planning business, are likely to offer to pay for Kate's dress or the pair's honeymoon, but this would be of their own volition.
A bespoke dress can be bought for as little as £6,000 but would reach five figures for a designer label and could end up costing as much as £100,000.
Professor Gary Slapper, a constitutional expert at the Open University, said: 'Funding for the wedding could of course come from public funds, as the monarchy is a key part of our constitution.
'But the monarchy is dependent on public goodwill, and with all the talk of austerity, it will be difficult to suggest that a particularly extravagant wedding should be borne by the public. I would think their private wealth would be a more intelligent source of money. It would be much more likely to come from Prince Charles.'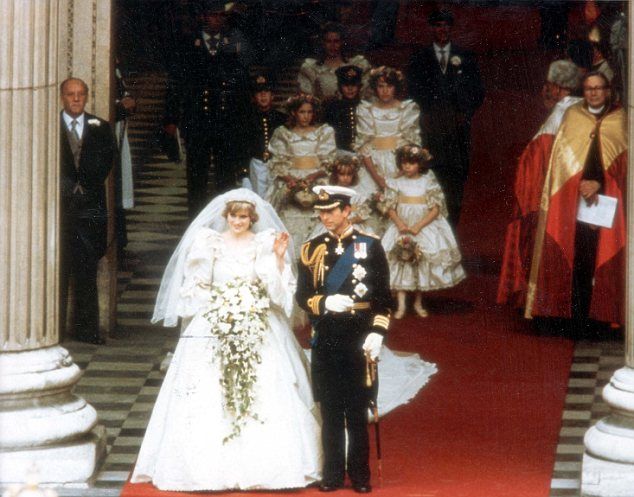 Prince Charles' wedding to Diana in 1981 was extravagant and William is under pressure to rein his in Charles is expected to offer to pay for the venue – Westminster Abbey – and the private wedding breakfast out of his private funds. But the source of the funding for a banquet for visiting heads of state remains unclear. The wedding will not be classed as a state occasion because William is not yet a direct heir to the throne, another reason why his family will be expected to pay out. But taxpayers will still have to pay the enormous police bill. The G20 protests in London last year ran up a £7.4million bill for the Metropolitan Police.
A two-day lock-down in the centre of the capital and the involvement of dignitaries from the around the world could triple that figure to £20million.
A well-placed security source told the Mail: 'It all depends on how big it will be and how many world leaders and VIPs will be invited. The more there are the more it will cost.'