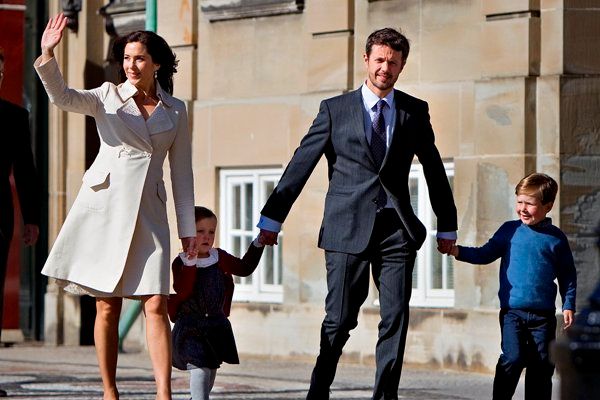 The royal couple and their children yesterday afternoon received the keys to their new home, the newly-renovated Frederik VIII Palace.
The palace, a part of Amalienborg Castle, was renovated to the tune of 160 million kroner, and then opened for the public to see from May until August, following which, it needed further work again.
Crown Prince Frederik and Crown Princess Mary, and their two children and the two more that are on the way, were handed the keys by the minister of finance, Claus Hjort Frederiksen, on behalf of the state. The young family is not due to move in for another few weeks, though.
The palace became part of the royal household in 1765 and has stood empty since Queen Ingrid's death in 2000. Once the family moves in, they will become part of an age-old royal tradition in which the crown prince couple and the king and queen from time to time swap between the four palaces that make up Amalienborg.