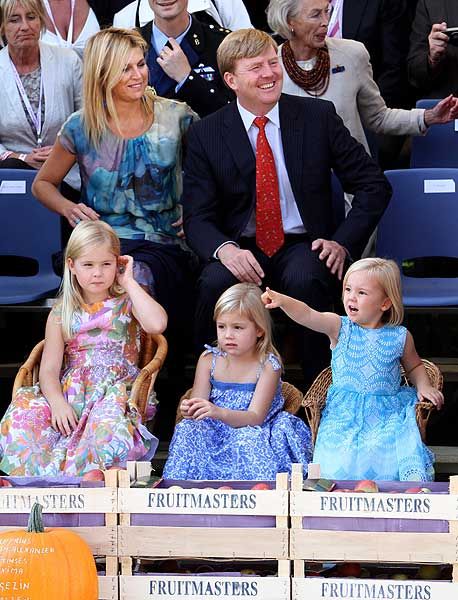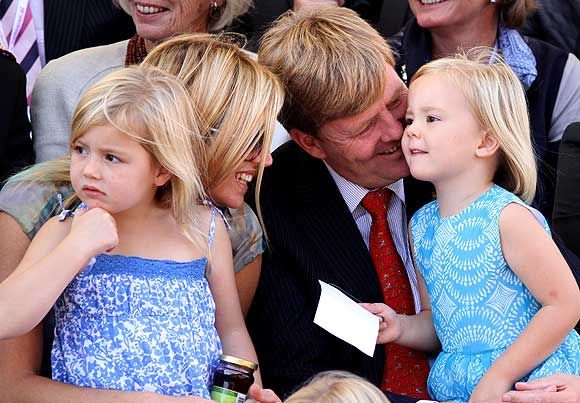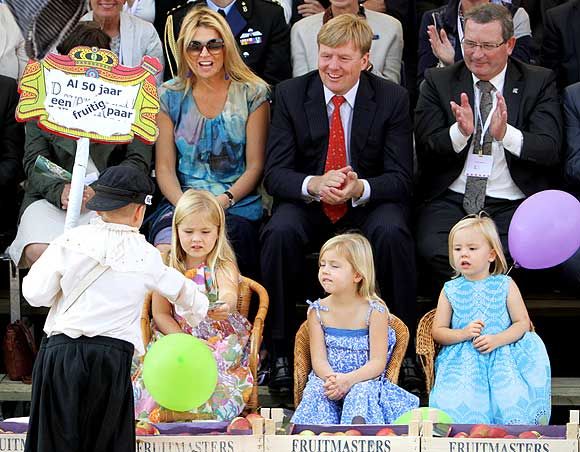 I had already posted a few pictures of this event a couple of days ago but I found some more today on Hellomagazine.com - aren't those little princesses just... beautiful?!
Their father famously said that their names - Amalia, Alexia and Ariane - were chosen because he wanted a 'triple A rating'. And that's surely the grade they would have received on their first official public engagement.
Wearing pretty summer dresses, Princess Maxima and Prince Willem-Alexander's girls were on their best behaviour as they greeted crowds at a harvest festival.
The Dutch royals were at the fruit parade, along with 100,000 other visitors, in the historic town of Tiel, which is in a fertile area in central Netherlands, known for its fresh produce