The Norwegian Crown Prince Haakon Magnus and his wife, Mette-Marit travelled from Oslo to the south of Norway aboard their boat
Norge
.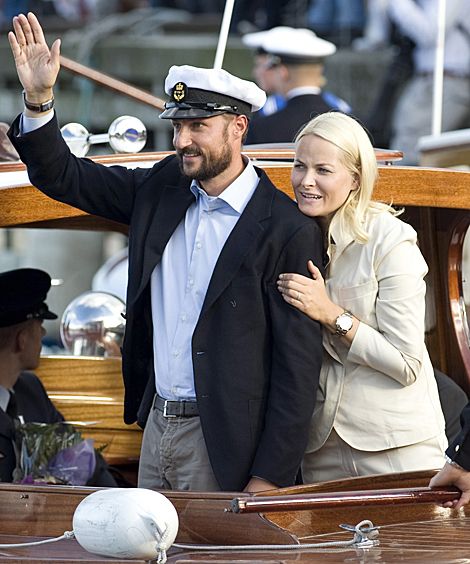 One of the most important qualities to seek in a king is him knowing his people, isn't it? Well, it seems this royal couple is having a good time while taking a closer look to its subjects, cities from North and South, East and West of this Scandinavian country. CP Haakon is 37 years old and has been in charge of more important and princely duties since his father - King Harald - bladder cancer in 2004 and two operations in 2005.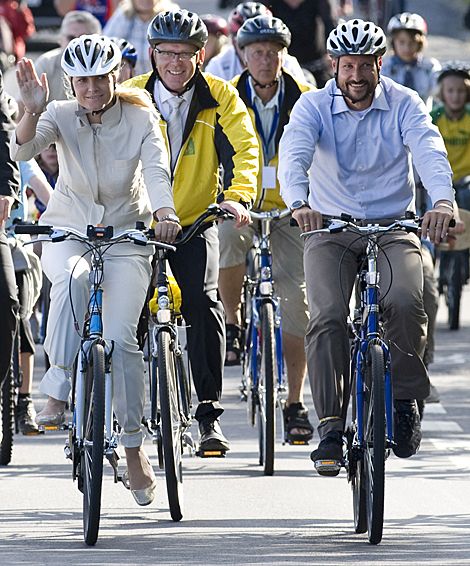 And while touring Grimstad, the couple did a nice biking tour in the city. But the most striking photograph for me is this last one. The way they are holding each others' hands, the looks, the smiles, all is just so genuine. They have been married for exactly 9 years now, since August 25th 2001. I think we have a great future King and an awesome poised Queen here.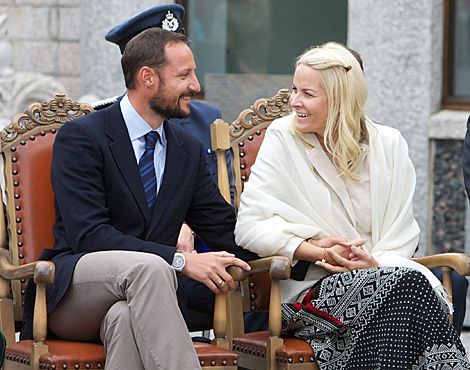 What do you think about this royal couple?
Do you think they are ready to reign?