British musicians showed their support for the armed forces charity with a very special concert.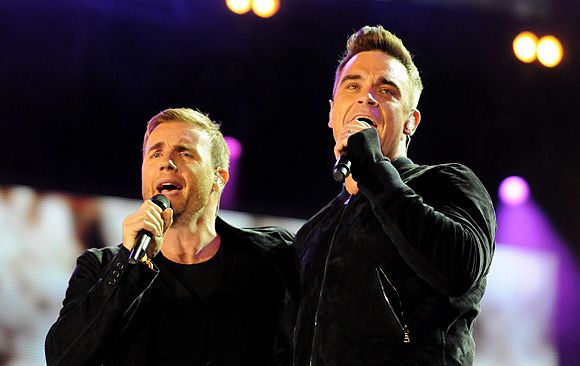 The recently-reunited duo - Robbie Williams & Gary Barlow - sang their new single, Shame, to the delight of the excited crowd. Introducing his friend, Robbie, who also sang a number of his own tracks, said: "Have I got a treat for you, this is one of the most amazing moments in my professional career so far.
"It's been 15 years in the making. My wife calls him my boyfriend, I call him my captain, you call him Gary Barlow"
Proving to be just as popular as the musical entertainment was Prince Harry - known for his tireless support of the charity. The kind-hearted 25-year-old, who serves in the Blues and Royals regiment, gave up his place in the royal box to allow 25 wounded troops and their families to take the seats instead. He also refused free tickets for the concert, choosing to spend £2,000 on entry for him and his friends.