It was a shining example of French gallantry as the country's President Nicolas Sarkozy welcomed a special royal visitor to the Elysee Palace. As Sweden's Crown Princess Victoria approached the entrance, the French leader bent down and politely kissed her hand. The president, and his glamorous wife Carla Bruni, also shook hands with the princess and her husband Prince Daniel.
I think Victoria looked absolutely FABULOUS!
(and I am asking myself how comfortable was Prince Daniel in this new position/first official visit?)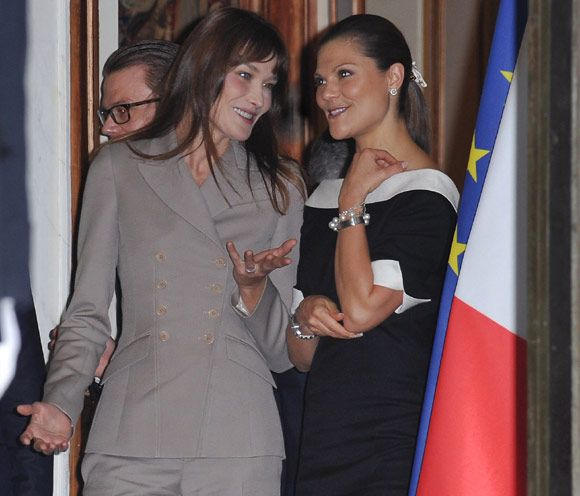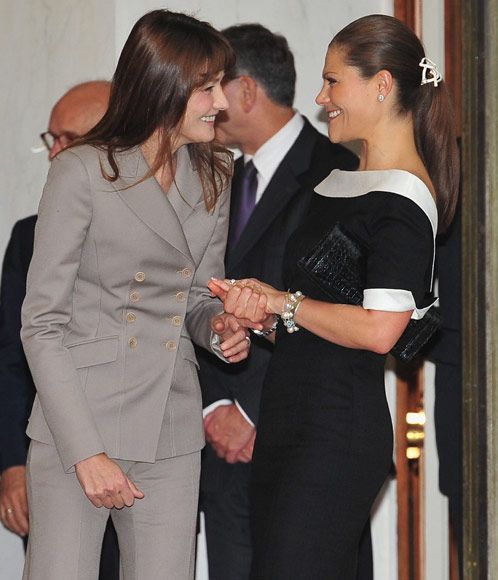 Love love LOVE this photo. Victoria is stunning!